---
DUCT REPAIRS, DESIGN & INSTALLATION
---
DRYER EXHAUSTS if not installed correctly with the appropriate materials; it may need to be re-routed.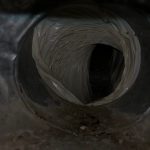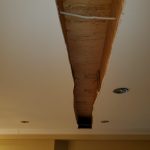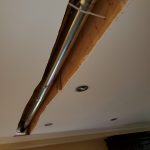 When your dryer has flex behind drywall or isn't venting properly you should consider replacing the concealed flex with rigid duct and re-routing so that your dryer can vent properly!  Flex duct behind drywall is a safety hazard.
CUSTOM DUCTWORK & SHEET METAL FABRICATION
If you're a builder, HVAC designer or Mechanical Engineer looking to have HVAC designs and drawings installed – please call us a 416-668-4607 or email info@davesducts.com to receive a quote for our SHEET METAL & MECHANICAL INSTALLATION for your project.
We install residential, commercial and industrial mechanical systems.
HEAT GAIN & HEAT LOSS CALCULATIONS
If you're a homeowner, looking to renovate or build your custom home and require a heat loss and heat gain calculation – please give us a call 416-668-4607 or email info@davesducts.com.
SUPPLY DUCTS if not installed correctly with rigid duct; the flex will be subject to early degradation due to extreme heat and cooling; if it becomes brittle over time, air leakage will occur and never provide heating or cooling to the intended space; it may need to be re-installed or even re-routed.
ADDITIONS, NEW CONSTRUCTION and FULL RESTORATION projects if not properly sized and sealed to be air tight with zero leakage can cause uneven heating and cooling distribution throughout your home.
---

If you'd like to learn more about these services to improve efficiency, safety and comfort in your home, call us at 416-668-4607 or email: info@davesducts.com