---
---
STREAMLABS CONTROL - WATER LEAK DETECTION AND PREVENTION SYSTEM
---
Take CONTROL of LEAKS to prevent MAJOR water catastrophes – for your cottage, home, vacation or rental property!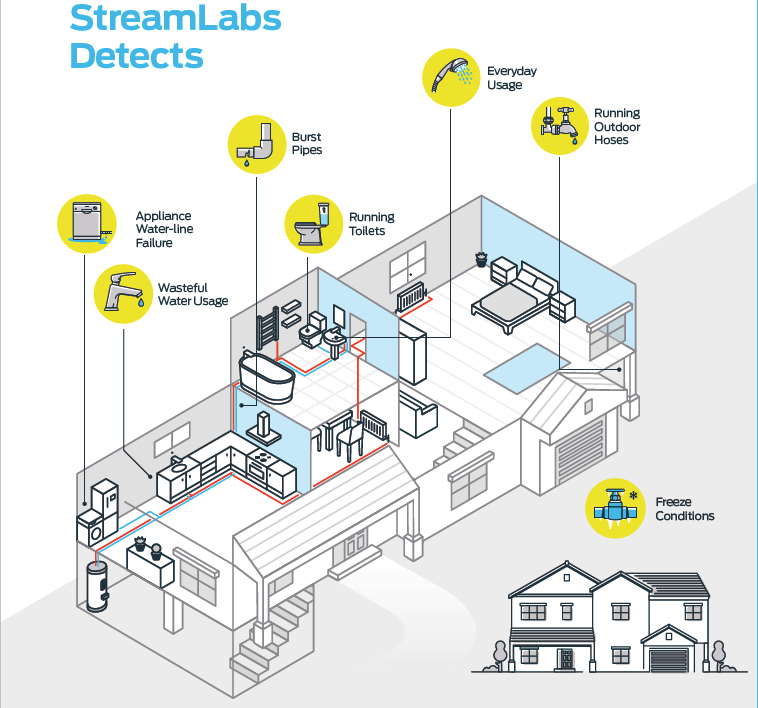 Keep leaks on lockdown 24/7 with control from anywhere.
Get alerts to your phone in real-time if a leak is detected and use the remote shut-off feature to stop leaks in their tracks. View live and historical water usage. Everything you need to control your home's water system in the palm of your hands.
Live Flow Data
User Customized Enhanced Leak Detection: Slow and Major Leak Alerts
Remote Shut-off
Drip Detect™ Alerts
Humidity Alerts
Water Pressure Alerts
Water Temperature Alerts
Air Temperature – Freeze Alerts
Smart Alerts™ Learning Leak Detection
Comparative Usage Chart
Recent Alerts
FREE APP AVAILABLE ON IOS & ANDROID
PRICING IN CAD; PRO INSTALLATION FEE IS $199 + TAX (CAD).
| | | |
| --- | --- | --- |
| UFCV-01015001 | ¾" SharkBite PRO. 1 Year Subscription. | $839.00 |
| UFCV-01015002 | 1" SharkBite PRO. 1 Year Subscription. | $839.00 |
| UFCV-01015003 | 1 ¼" SharkBite PRO. 1 Year Subscription. | $909.00 |
| UFCV-01015011 | ¾" FNPT PRO. 1 Year Subscription. |  $839.00 |
| UFCV-01015012 | 1" FNPT PRO. 1 Year Subscription. |  $839.00 |
| UFCV-01015013 | 1 ¼" FNPT PRO. 1 Year Subscription. |  $909.00 |
| UFAC-1001 | 25 Foot Extension Cord | $21.00 |
| UFAC-1002 | 50 Foot Extension Cord | $34.00 |

All installations must be pre-booked directly.  Give us a call to schedule your installation!  416-668-4607 or email info@davesducts.com